Sound Of Solidarity BAKSOS 2014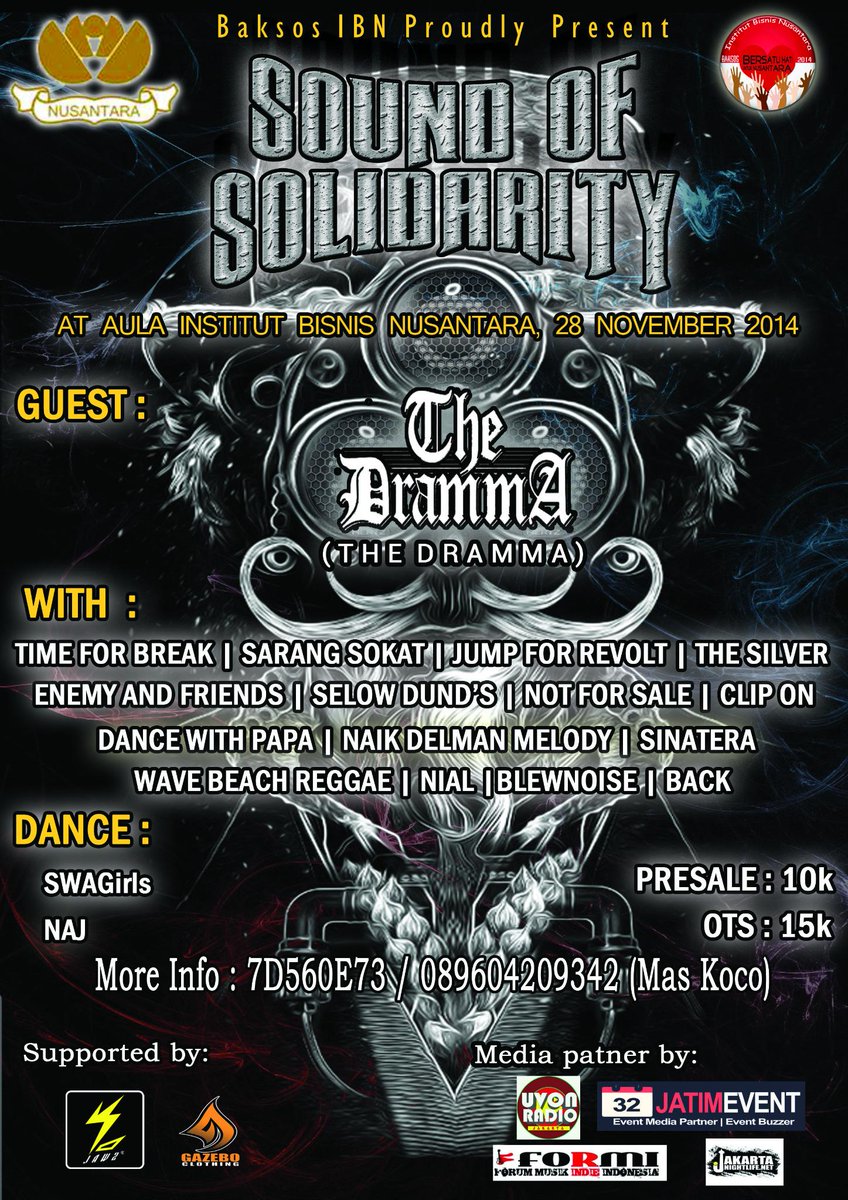 Bakti Sosial (BAKSOS) Institut Bisnis Nusantara 2014 mengadakan sebuah acara penggalangan dana yang dinamakan Sound Of Solidarity. dan akan menampilkan konser band All Genre, Dance, Beat Box, dan akan mengundang The Dramma Band sebagai Gust Starnya.
Acara ini akan dilaksanakan pada 28 November 2014 Bertempat di Aula Institut Bisns Nusantara.
Presale: 10k OTS: 15k
More Info: Mas Koco : 7D560E73